On October 20th We met in Warrimoo for a battle of skills and wit at the first Dismal Fogs "Play Tourney".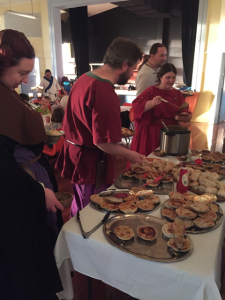 Members matched their skill at various table and lawn games including Kubbe, 9 mans morris, strategy games and games of chance.
We enjoyed a fabulous supper of delicious pies prepared by our wonderful event Steward Lady Thalia Brassa.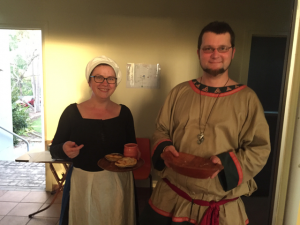 There challenge to our attendees was to "learn a game, teach a game or win a game" to receive a token. The adult with the most tokens got to take home the Kubbe set as a prize and the children were awarded their choice of game to take to future events and teach others to play Everyone was commended on their willingness to learn and teach others.
It was a great joy to see many children challenging their parents to a game and watching the intense looks as people played "Viking Chess" and other strategy games that help one "get the measure of a man" before you engage in trade or battle.
We learnt some of the history of these games that have been passed down through the ages and how they were the way to teach strategy, war manoeuvres, math like counting and addition for little ones. Also that they way one plays shows their nature and that this was used in business negotiations and diplomacy.