Come witness the tournament to determine the next heirs to the crown of Lochac, celebrate their victory with a lavish late period German feast and hunt for the elusive Lithgovian Panther in the vast lands on the western boundary of Dismal Fogs. The site, Maranatha, offers onsite cabins/dorms and unpowered camping with plenty of space for archery.
Bookings are now open! https://tinyurl.com/PantherCrownBookings
More information: http://dismalfogs.info/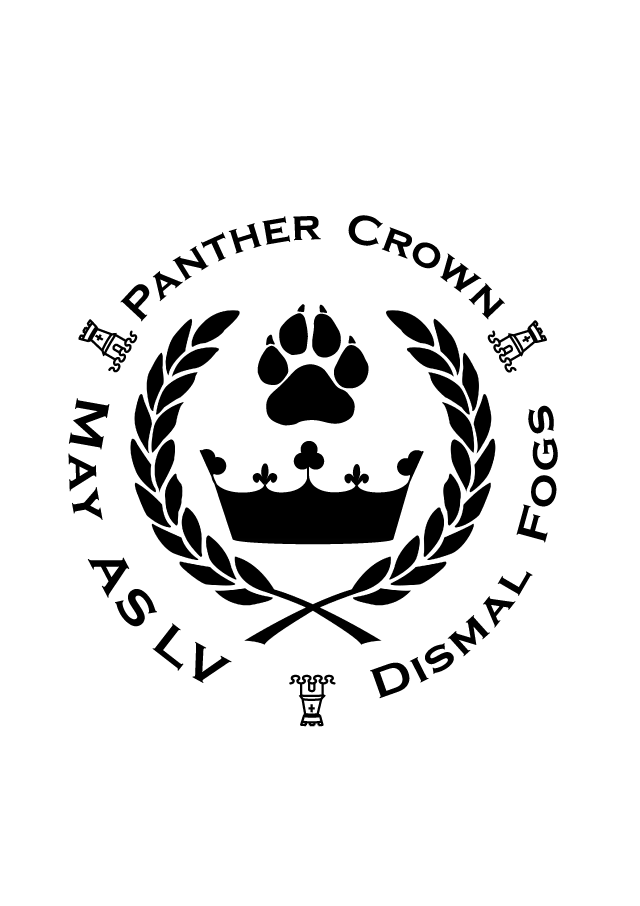 *Steward Details*
SCA Name: Wendy Brewers
Email Address: pantherhunt.steward@gmail.com
*Booking Details*
Bookings officer: Thora
email: pantherhunt.bookings@gmail.com
Please advise of any dietary requirements when booking.
Booking Cap: There is a cap imposed by the site facilities (due to onsite septic processing system) for overnight onsite bookings. Onsite dorm accomodations will be allocated with priority being given to international/interstate visitors and guests with special needs.
There is a list of nearby accomodation options on dismalfogs.info/accomodation
Book early!
Complete the Booking Form Here: https://tinyurl.com/PantherCrownBookings
Bookings Close: 2020-05-10